Returns and Item Pick-up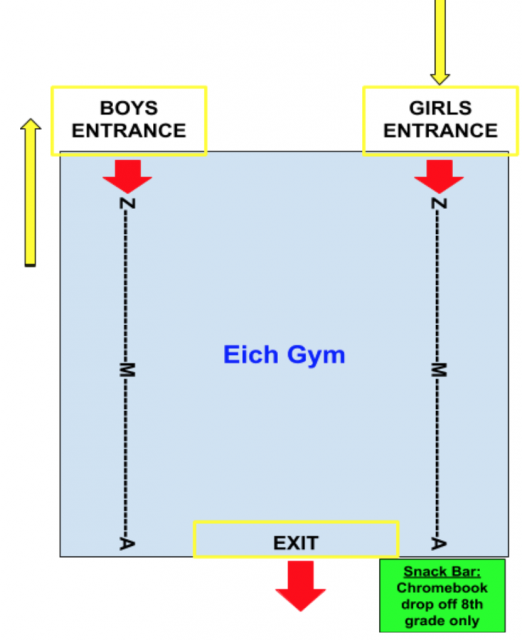 You can return books on May 18th, 19th, and 26th between 10:00 AM-3:00 PM in front of the main campus office. Jill Ivie, the librarian, will be out front to accept the returns.
If you have medication at the school for your student, please pick up this medication from May 21-22 at the school front office from 8:30-11:30 am. We are not handing out any medication during PE clothes/projects pickup.
PE clothes and project pickup will be MONDAY, JUNE 1st in the EICH GYMNASIUM from 8:00 am to 11:00 am AND 5:00 pm to 7:00 pm. We are asking that only parents come to school that day to pick up materials.
If you are the parent of an 8th-grade student who borrowed a Chromebook from school, you will need to return the Chromebook on June 1st during the times given above. We are collecting all Chromebooks from 8th-grade students. Students in the 6th and 7th grades will have special instructions at a later time. Please do not return a Chromebook if your student is currently in the 6th or 7th grade.
For more information and a map, please refer to your email.